When working with Photoshop or Lightroom it is pretty helpfull to use those Cheat Sheets for Photoshop and Lightroom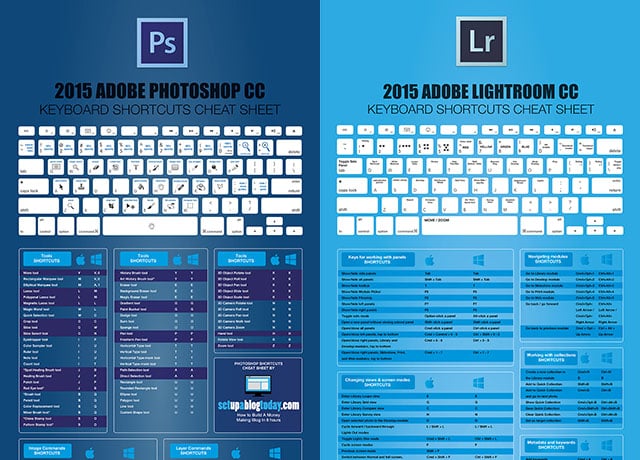 Want an ultimate single-page cheat sheet for looking up keyboard shortcuts in Photoshop CC and Lightroom CC? The design team over at setupablogtoday have created just that: massive sheets that you can study and explore to your hearts content.
The Cheat Sheets for Photoshop
First up is an impressive Photoshop cheat sheet that displays shortcuts both on a 2D keyboard and in chart form: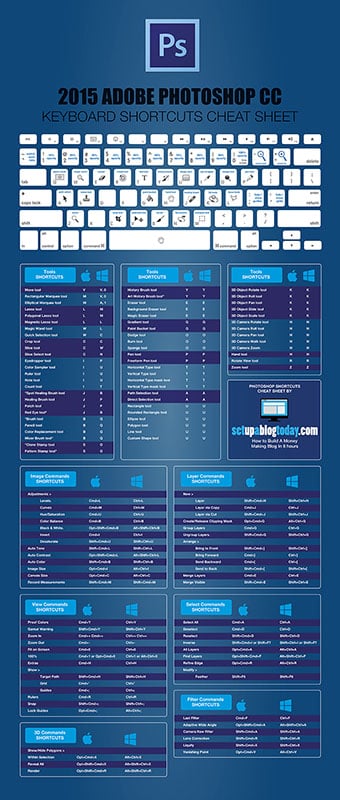 You can find a high-resolution version of the image online here, or you can download a PDF of it through this link or via this embed:
Huion H610 Pro Graphic Drawing Tablet with Carrying...
Working on Graphics get easier with a Graphic Tablet
Was $126.97
Buy together now for
$112.97
You Save $14.00 (11%)
Setupablogtoday Photoshop Cheat Sheet Fin
The Lightroom Cheat Sheet
If you thought that Photoshop one was impressive, check out the ridiculously comprehensive cheat sheet they made for Lightroom:
You can view it online here, or download the PDF here or through this embed:
Lightroom Keyboard Shortcuts Cheat Sheet
Finally, if you're interested, there's also a single infographic that serves as a one-stop cheat sheet for all of the major Creative Cloud apps.
(via Digital Photo Buzz via Reddit)